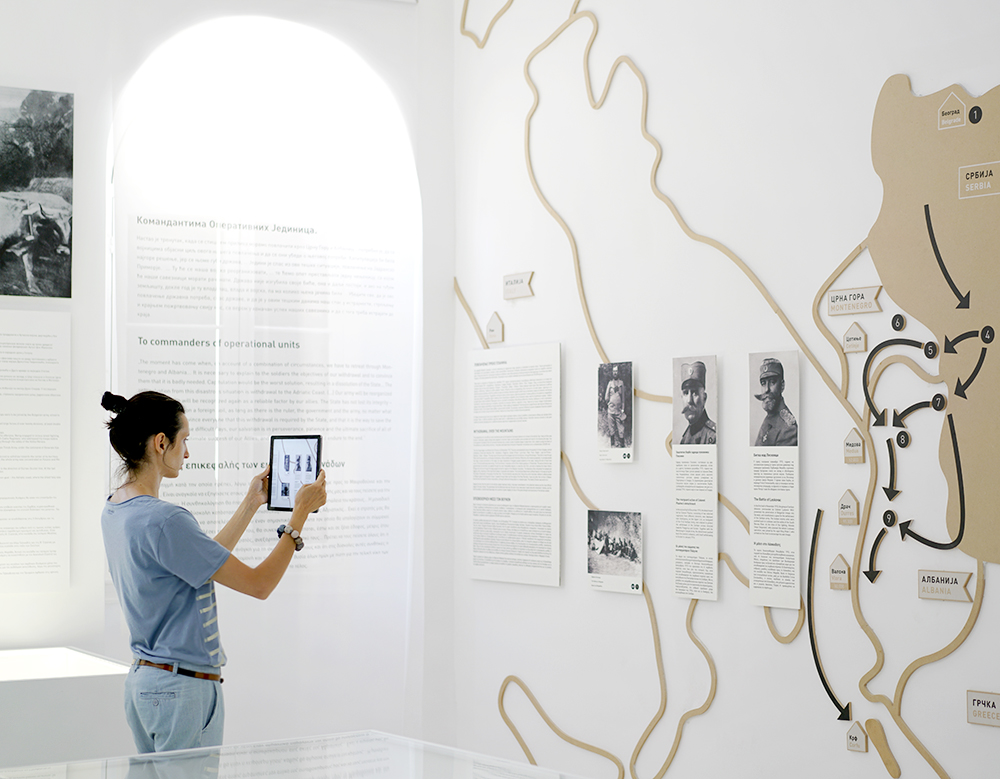 IxD for Serbian Museum of Corfu
In 2016 a new permanent exhibition in Serbian Museum of Corfu was opened on the occasion of the centenary of the evacuation of the Serbian army and refugees to the Island of Corfu in FWW.
We were invited to contribute to the project and create interactive media installations marking important segments of the exhibition. The new exhibition is enriched with augmented reality maps, exhibits with digital overlays, mapping projection and multimedia installations …
With a unique combination of physical and virtual elements, this important and challenging part of history could be explored and experienced in a new way.
Production:
LiveViewStudio
Concept, IxD:
Marko Todorovic
Jana Rodic
Exhibition Site:
Serbian Museum of Corfu
Client:
Ministry of Culture, Serbia
SaveSave