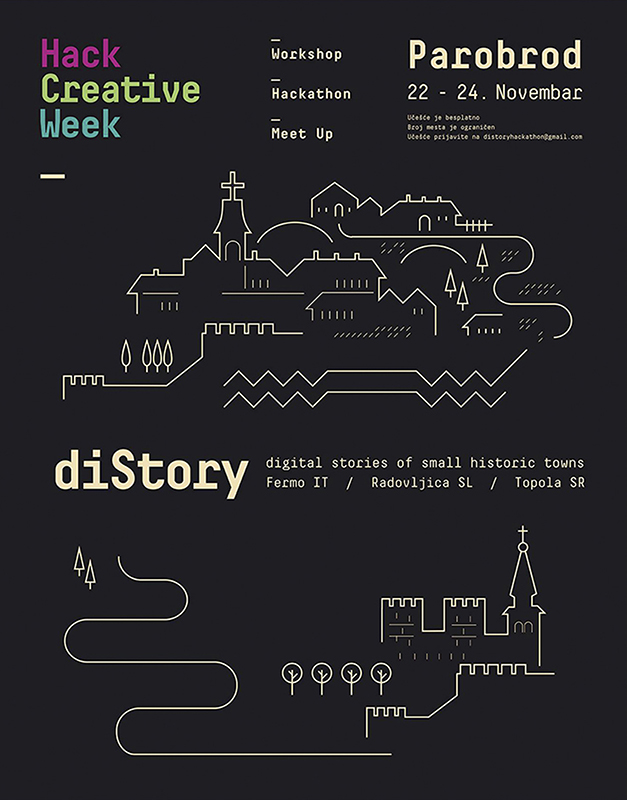 diStory
Within the EU funded project diStory we are developing augmented reality content and solutions for small historic towns in Italy, Slovenia and Serbia. We've just created promo materials and organised the first project conference.
U okviru evropskog projekta diStory razvijamo augmented reality sadržaje za male istorijske gradove u Italiji, Sloveniji i Srbiji. Organizovali smo prvu konferenciju u okviru projekta i kreirali promo materijale.
_
Kreirali smo vizuelni identitet i web platformu za predstavljanje ličnih priča stanovnika Ferma, Radovljice i Topole.
_
Razvili smo augmented reality aplikaciju koja predstavlja znamenitosti tri mala istorijska grada. 
_
Production: LiveViewStudio
Concept, AD: Marko Todorovic
Production Date: November 2016
Client: EU Comission